Andra I
Scotland: Oban, Mull and Iona - 4 days
Updated: Apr 13, 2020
In Scottish Gaelic, the word for whisky translates as the water of life. Well, it must be true given how youthful and serene most people look in those parts. Ready to move yet?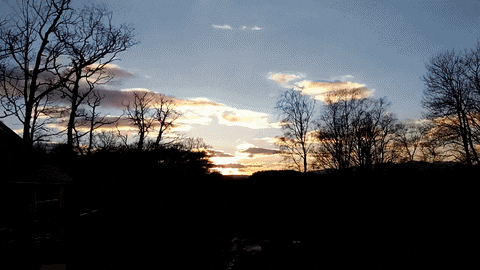 We planned this trip as a pre-New Year final adventure and started off with a stopover outside the beautiful Lake District region in the UK where we overnighted at the Black Swan. The pub prides itself in serving delicious, wholesome food - which they do! And as a bonus, it is located in the heart of red squirrel country. A true gem in the depth of the woods.
We had a great time (even before the tasting!) and learned some really interesting facts about Scottish whisky and the distillery itself. And since we never seem to be able to stop eating, we continued with dinner at the elegant Perle Oban, which is a cosy pied-a-terre, brilliantly located for anything you may feel like doing.
We started with a quick bite at Cuan Mor, where we indulged in a homemade seafood chowder before heading for our Oban distillery tour. And you know what they say, if you like whisky, you'd love this place and if you don't, you probably haven't tried the right whisky for you and Oban is just the place to change your mind.
Dinner was at Waterfront Fishouse, a nice and unpretentious nearby restaurant where we had everything from local smoked salmon pate, to baked hake and the local fish and chips, where the fish had been caught on the day.
The next day we headed to Glencoe, which if you didn't know, is the place that inspired the Red Wedding in Game of Thrones. And whilst you may think that's not very appealing, I can honestly say the place is stunning. All you do there is go for walks and take in the grandeur of the scenery. We continued our trip via Fort William and the Ben Nevis Distillery, which, unfortunately, was shut. But worry not, as we kept driving along only to reach what is now my favourite Scottish distillery - Dalwhinnie. And the magic began to happen...
In the evening we drove back to Oban and went out to EEUsk for another wonderfully fishy dinner and continued for a drink at the locals' favourite, Oban Inn.
For our last day in Oban, we got on the ferry and went to the Isle of Mull and onwards to visit the mystical isle of Iona. Now both these places made me think that God must have designed Scotland first - it's not even their beauty, but rather their solemnity and drama that make them unforgettable. Nature here is absolutely breathtaking, like from another planet. I really do wonder how it looks like in summer...
In conclusion, if you like natural beauty, whisky, dramatic scenery and lots of fresh fish, you can't go too wrong with a trip to Scotland. I do have to warn you though, as we have been quite lucky with the weather but apparently it does rain a lot so do make sure you bring an umbrella to go with a large appetite!