Andra I
German Christmas markets - 3 days
Updated: Apr 13, 2020
With my birthday coming up, I knew it was time for a trip away and where better to go in early winter other than to the country of Christmas markets and festive magic, Germany?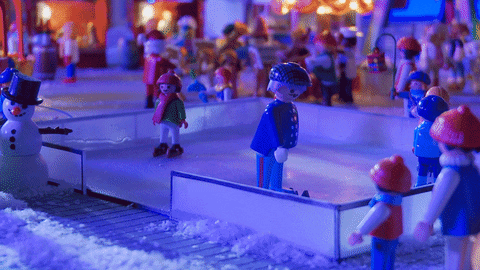 I have in the past been reluctant when it came to Germany mainly because, having been conquered by the lush vineyards of rural France and the eagle-adorned peaks of Spain, Germany felt slightly more functional. It turns out, I was wrong!
We flew from London on a Friday evening and slightly over an hour later we landed in Düsseldorf. The other good news? There's Ubers everywhere, so getting to the hotel in under 20 minutes was no problem at all.
And there we were, at the beautiful Christmassy grotto that we called home for the next few nights - the Hotel-Villa Achenbach. This cozy little abode was absolutely magical - with an electric Christmas train welcoming you in reception, orange cookies galore and the friendliest staff, it is not surprising we had a great time - and the breakfast and their decorations are just divine; put simply, the essence of Christmas in a hotel.
The next morning, after enjoying a sumptuous breakfast, we headed to the train station for our trip to Cologne. Tip: the hotel gives you travel cards so you can use them in Düsseldorf and Cologne with some small supplements required for faster trains. After a 50 min journey on the train we reached Cologne and went straight to the cathedral (which by the way is the most visited tourist attraction in Germany - who knew?) to admire the famous relics of the Three Kings. We next ventured up the tower, which in all honesty provided for little other than a good exercise session!
Having recovered from the dizziness of going up and down stairs of c.140m we recovered quickly with a glass of mulled wine at the first Christmas market - and so it began :)
We followed with a visit to the Wallraf-Richartz museum which I absolutely loved - I don't suggest visiting it all (or do if you have the time!) but the Rembrandt collection and some of the impressionist works on display are truly worth it on their own.
The natural next stop HAD to be a Brauhaus (the German version of a pub) and we entered the den at Peter Brauhaus, one of the oldest establishments of its kind in the area for an automatic beer order - what do I mean by automatic? Well, nobody cares that you don't drink beer, you just get it, but at least it's small! Also, in order to prevent the staff from automatically refilling your glass, you need to rest a beer mat on top of your empty glass. Otherwise, it's free flow Kölsch!
We continued through about 3 other Christmas markets and immersed ourselves in the cinnamon almond smells that were pleasantly caressing the air - but realistically, it was all about the local beers, the mulled wine, the wurst and other German delicacies. It truly is an experience and I now understand why people travel to see the markets. And hand on heart - Germans do it better!
In the evening we headed back to Düsseldorf where we walked to the centre for yet another charming Christmas market, followed by a trip up the magical Wheel of Wisdom before indulging in a sumptuous schnitzel and mash at Schwan Bürgplatz.
Next day, after yet another delicious breakfast and spotting brown squirrels in the hotel garden, it was time to properly explore Düsseldorf.
We started with a trip to the residential neighbourhood of Kiefernstrasse, where a number of artists have decided to spray paint the block of flats and turn them into an urban canvas. It's very interesting and indeed completely colour mad. We continued walking to the Rheinturm where we went up for a lemonade and a panoramic view of Düsseldorf and Cologne. We next followed the river to Marketplatz and explored the markets once again (yes, there was more mulled wine and this time even apple cider was involved). Our walk next took us through a few more markets and ended on Königsallee, the famous shopping district.
We went back to the hotel to collect our bags and made a move for the train that was going to take us to a surprise concert - and what an amazing surprise it was! We ended up in a town called Bochum where we had a nice Italian dinner and a great experience watching none other than The National!!
The next morning we hopped in a taxi and headed to Essen, a tiny town where I was about to receive my second surprise - a three-hour spa experience in my very own nest. The German concept is called WellNest and you get a room with a sauna, a rain-shower, a jacuzzi and a relaxation pod alongside with treatments, food and drinks galore. The best part is that you don't need to interact with anyone! A secret elf (or that what I'm imagining) delivers your scrubs and food through a door behind a cupboard and you don't even need to see them; it's all happening whilst listening to your own tunes to the max!
All in all, a wonderful long weekend with lots of surprises, walking, relaxation and...mulled wine. Definitely worth visiting at this time of the year!
#christmas #Dusseldorf #markets #winterwonderland #Cologne #Essen #relax #travel #weekends