Andra I
Kanazawa and Takayama, Japan
Updated: Apr 13, 2020
As much as it pained me to leave Tokyo (read my post here), I did not feel like I missed out for what came next.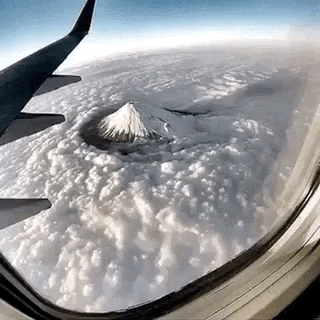 Part of our tightly-packed itinerary, we took a 2 day trip to Kanazawa, home to one of Japan's most beautiful gardens. On the way there, luck had it that I managed to spot a breathtaking view of the shy mount Fuji from the bullet train. Make sure you ask at the station before you travel to get a seat on the Fuji side - it really is beautiful.
Kanazawa was our first encounter with the bus system in Japan and it did not go extremely well. Word of advice? Pre-planning didn't serve us too well so if you can, walk or take a taxi. Alternatively, arm yourself with patience and ask the lovely people around you for directions to help you navigate the myriad of stops outside the station.
We started our exploration with lunch at a local Nepalese restaurant that had been recommended to us by our lovely tour guide whom we were supposed to meet later in the afternoon. We had some finger-licking good food at Aashirwad before making a move to Kanazawa castle to meet Yukari. She took us to the Kenrokuen garden (the garden of the 6 elements) before exploring the castle. Full of charm and history, we found it difficult to part with the garden but promised to come back at nighttime, when it is beautifully illuminated and you can enjoy the peace and tranquillity around you.
Yukari next guided us with a stroll through the old geisha districts and introduced us to local terminology and customs. We stopped by a small pastry shop to try a local delicacy to be enjoyed on a tatami (straw carpet), whilst sipping a cup of matcha tea sitting cross-legged.
Our next stop took us to the 21st-century modern art museum, which was indeed a visual delight. In the evening, we followed Yukari's recommendation and went to eat at Morimori; all I have to say is that the sushi was extremely delicious and plentiful, which made up for the long queue we had to bear with - try and avoid rush hours if you can.
We went back to overnight at Saik, a traditional ryokan where we slept on futons and enjoyed a traditional green tea before bed. A truly authentic experience that you must try at least once. I loved every moment of it and I think it should be part of one's trip, but would not necessarily stay for a longer period if a soft bed is a priority :)...horses for courses!
The next day, we ventured to one of the oldest (and most charming in my opinion!) towns in Japan, Takayama. The journey between the two is worth the trip alone - think tall green mountains, crystal waterfalls and occasional cherry trees. We headed to the main shrine and saw the floats exhibition Takayama Yatai Kaikan -beautiful sights worth the distance. We next trekked to Hida Folk Museum, a peaceful open-air museum that resembles an oasis in the middle of the mountains. It displays different styles of houses dating back to the 1600s, so history is definitely on the menu for the trip.
On our walk back through the city centre, we stopped for a local delicacy - Hida beef (it bears the name of the mountainous region), which is cooked on a hot stone in front of you and served with a wide range of sides - my mouth waters with the thought alone!
We headed back to the station and back to Kanazawa for our second night of sleeping on the floor...didn't I say I am one for embracing cultural dimensions? :)
Next stop? Kyoto and a few other gems - read about it here.
#japan #kanazawa #takayama #hidabeef #temples #fuji #travel