Andra I
Gangnam style - A short trip to Seoul, South Korea
Updated: Feb 26, 2020
You know how you sometimes decide to visit a new destination just because of something silly like the fact that it features in a TV series that you like, or, as my lovely friend Alex does, because it features in a scene from a book? Well, for me, my visit to Gangnam in Seoul was mostly to do with the song :)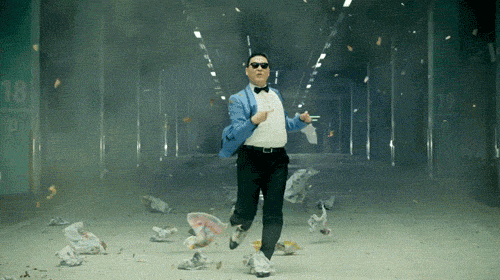 My trip to Seoul was a bit like concentrated madness. It was one of those places that I knew very little about and had not pictured in one way or another, and boy was I in for a surprise.
After a very long overnight flight, we landed in Seoul and were ready to go at about 7 am in the morning, local time. I had made sure to prepare a detailed itinerary, so I was very quick to find the right transfer to the hotel, Lotte Myeongdong, which was a great pied-a-terre for the next few days.
We dropped our bags and off we went (we would have gone to sleep but the room wasn't ready so this is how the longest walking way day of our trip began - we walked 23 km without having slept in 2 days). Our first stop - the famous 1400s Gyeongbokgung Palace, home to the longstanding Joseon dynasty, whose name translates as the Palace Greatly Blessed by Heaven.
Here, we walked around alongside people dressed in traditional clothes, called hanbok, which can be rented and in exchange, entrance to the palace is free. I know it sounds cheesy but it actually creates a rather nice atmosphere seeing the beautiful silk dresses adorning the caramel paths of the palace.
We next walked along the main road towards the beautiful temple of Jogyesa and admired the colourful lanterns almost decorating the sky. These are donations and prayers from the local people for good health and prosperity of their loved ones.
We continued our walk around the river by Cheonggyecheon and stopped for some lunch that had to include the traditional kimchee (fermented cabbage). Later in the day, we had organised a tour with a local guide who took us for a walk by the National Assembly and some of the most famous K-Pop recording locations for broadcasting and recording. Do you wonder what on Earth is K-Pop? Apparently something that you're supposed to get very excited about - a musical pop trend that gets Koreans and others overly excited (imagine Backstreet Boys but Korean).
Needless to say, it didn't stir the amazement that our guide would have liked, but the other parts of the tour did indeed, including the night market and the canned black tea we enjoyed on the Han river bank whilst listening to live music being played on a stage in the water. It is apparently common for South Koreans to get a tent and camp out by the river with friends and family for the day for a bit of relaxation.
The next day we started as anyone normal would, with a coffee at a local cat cafe before heading to one of the key attractions in Seoul, Bukchon Village, a charming, lost in time part of the city that maintains its ancient feel and traditions and most certainly the detailed architecture of the handcrafted hanoks (Korean houses).
We followed with a trip to the Blue House, the official residence for the head of state and stopped for lunch at the famous Tosokchon Samgyetang for a bowl of authentic Korean chicken soup.
We spent the afternoon watching a local football game at the Seoul World Cup Stadium, where a VIP ticket costing about £10 included unlimited drinks and popcorn and a beautiful view. What more can you wish for?
The following day we went to Dongdaemun Design Plaza, home to one of Zaha Hadid's buildings and admired the solar-powered garden of roses before heading for bibimbap and Korean grill feast in Myeongdong and a cocktail at a nearby hotel at the L7 Rooftop bar. The night saw us join a night market food tour where I ate my weight in raw beef and tried lots of local delicacies, including...live octopus - don't judge, I'm still scared it may come back and bite me :)
On our final day, we included a trip to Namsan Park, before going to Common Ground, a trendy district similar to the meatpacking district in Copenhagen with lots of bars, restaurants and crafts before heading over to Gangnam for the obvious (!) hands statue and the famous Starfield library at the Coex Mall. We next went for my very much awaited raccoon experience at Blind Alley, a cafe where the owner has been homing a few abandoned racoons and....a pig.
Overall, Seoul is a great city to explore in a few days, load your bag with cosmetics and lots of face masks and eat as much bbq and bibimbap as you can. With nice bars and restaurants, but also an inspiring design museum and trendy common ground district, it has something for everyone.
Next on the agenda, Tokyo!